Against the Current for the Common Good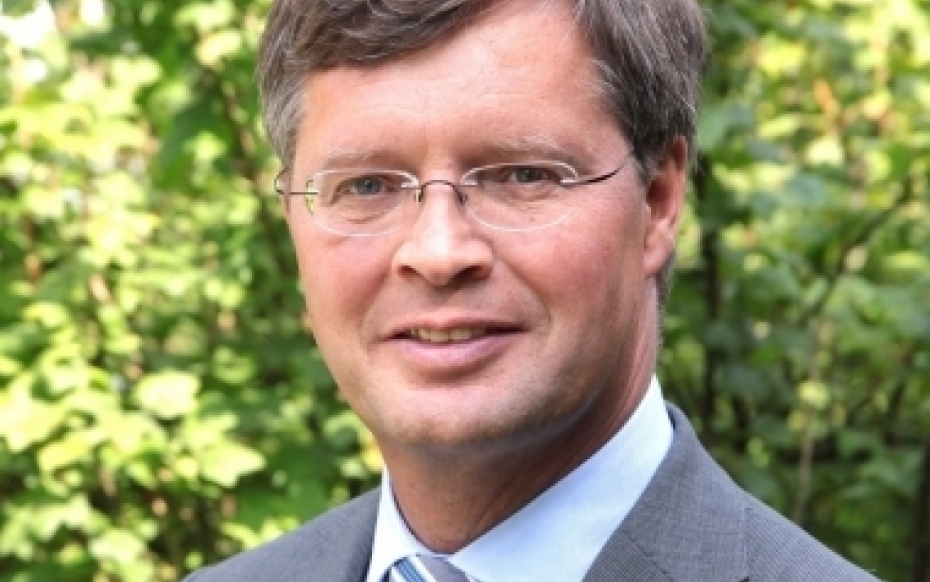 The corona crisis apparently reinforces the role of the nation-state, of the government and the hard struggle between the United States and China, which put their own interests above the multilateral world order. Yet a different agenda is needed now, says former Prime Minister Prof. Dr. Jan Peter Balkenende: "Collaboration, connection, and sustainability are now more essential than hammering on the nation-state. Europe and Christian democracy can play an important role in this. Christian Democracy has always had the courage to row against the current."
The interview conducted by Marc Janssens, editor-in-chief, has been published in Christen Democratische Verkenningen, Summer edition 2020 (Dutch). The World Leadership Alliance – Club de Madrid published the interview in English. Below you can find a summary of the key elements and an excerpt from the interview.
Key elements:
– Precisely at a time when nation-state and autocracy are leading the way, we must strengthen the social undercurrent of connectedness, values, ​​and sustainability.
– The global agenda of the Sustainable Development Goals (SDGs), climate change and the circular economy give hope and perspective to everyone. This agenda is essential to overcome nationalism, populism, and attacks on multilateral organisations.
– High trust societies are performing better than low trust societies.
– Europe must develop a new narrative, in which commonness, diversity, solidarity, and competitiveness are leading, which discusses the importance of values and shows geopolitical leadership.
– A new orientation and organisation of our economies are required: a moral, responsible, and stakeholder capitalism.
Jan Peter Balkenende has been out of active politics for ten years, after his time as Prime Minister (2002-2010). But sitting still is by no means the same as uninvolved. He works as an external senior advisor to EY, a professor at Erasmus University Rotterdam, a supervisory board member at ING, and is involved in various organisations. The common thread is sustainability, social connection, global cooperation, and tackling inequality. The guiding principle in all this is the Sustainable Development Goals: "We now see a world where it seems to be about the right of the fittest and about capitalism driven by a mere pursuit of profit. China and the US compete for world power, but are mainly focused on their own interests. Their leaders Trump and Xi Jinping have little interest in multilateral institutions such as the World Trade Organisation or the World Health Organisation. On the other hand, I would like to draw attention to another, hopeful agenda: that of sustainability, the common interest – the so-called Common Good -, a circular economy and working together.
Europe but also Christian Democracy can play an important role in this, because they have a long tradition of connection and attention to the moral side of all kinds of issues. If Europe seeks strength in its uniqueness and in the interest of global institutions, it may prevent being played apart by China and America. Global thinking is not only about countries and their governments, but also about NGOs, companies, universities, civil society, religious groups. The SDGs – requiring actions and measurement – and Pope Francis's encyclical 'Laudato Si' provide hope and perspective. Christian Democracy can be important in this because it is not only a political but also a social movement. We as Christian Democrats have always had the courage to focus on connection and row against the current."
What does the new story of Europe look like?
"We have to redesign the EU to motivate people and organisations. Europe must start from its own strength, which connects countries that are also different. Of course, there are concerns in Europe and there is a lack of unity, but the current crisis requires the commitment and qualities that Europe has always drawn strength from: bridging differences and thinking together. In addition, Europe must also show results, for example in the areas of climate, environment, sustainability, and a circular economy. Showing results will strengthen trust in Europe among citizens, organisations, and businesses; but Europe must want to reform. Equally crucial is the awareness and debate about values ​​in Europe: peace, democracy, liberty, solidarity, equality, justice, respect for human rights, and the rule of law. If you break EU rules and see Europe only as an institution from which subsidies can be obtained, sanctions must follow, after dialogue of course. Europe is too important at its core and relies too much on its own values ​​to be undermined from within."
How do you assess the situation in the US?
"The US fascinates by its dynamism. This has enormous appeal in the fields of science and innovation, but politically it is a completely split country. The connection is gone; there is a certain harshness surrounding discussions about fake news that is not good for the country. There is a need for truth-seeking institutions. We live in previously unthinkable times. In the late 1980s, Francis Fukuyama wrote his essay "The End of History" about the liberal democratic world order. Now we can see book titles such as "The End of Democracy" and "How Democracies Die". The world order, as it was built up after the Second World War, has proved extremely fragile, so it is therefore important now to draw attention to values ​​such as connection and communality."
Doesn't the corona crisis show that many companies in their prime have let their profits flow to shareholders, and now have to hold hands with the government because they have too few buffers? Shouldn't we get rid of shareholder capitalism?
"It cannot be the case that shareholders only focus on the short-term financial gain and neglect the long-term consequences for the company and society. In this respect, I strongly support values-driven capitalism, in which not only financial growth, but also the social involvement of companies is the main aspect. This is really about creating shared value: economic and societal value. It must be about inclusive thinking and acting. That stakeholder thinking – the World Economic Forum recently argued for stakeholder capitalism – is essential in this day and age, when we meet the limits of money-driven capitalism. We are entering the era of responsible capitalism."
What contribution can Christian democracy make in the debate about the organisation of society?
"That we recognise that all issues have a moral component. We are now faced with the choice: do we only determine what the role of the state, the market, and social institutions are through an economic prism, or do we examine, from a moral framework, what justice is and what the common good is, the so-called Bonum Commune. Then it's not only about the question "who does what"? No, then we first determine what we want, what public justice means, and then the question arises why the market, government, or society can best do this. This is called differentiated responsibility in Christian Democratic thinking, but it is always a spread responsibility normalised by solidarity and stewardship. Something similar is needed now, because all kinds of things will shift due to the corona crisis. It is my firm belief that the strength of Christian democracy lies in our vision of tomorrow's society: common good and Bonum Commune, community thinking, moral capitalism, long-term value creation, climate and stewardship, the SDGs, collaboration, and connection. We need to develop this further and, therefore, we must be inspired. That inspiration remains the most important thing a Christian Democratic politician needs. "