A budget for the wellbeing of EU citizens?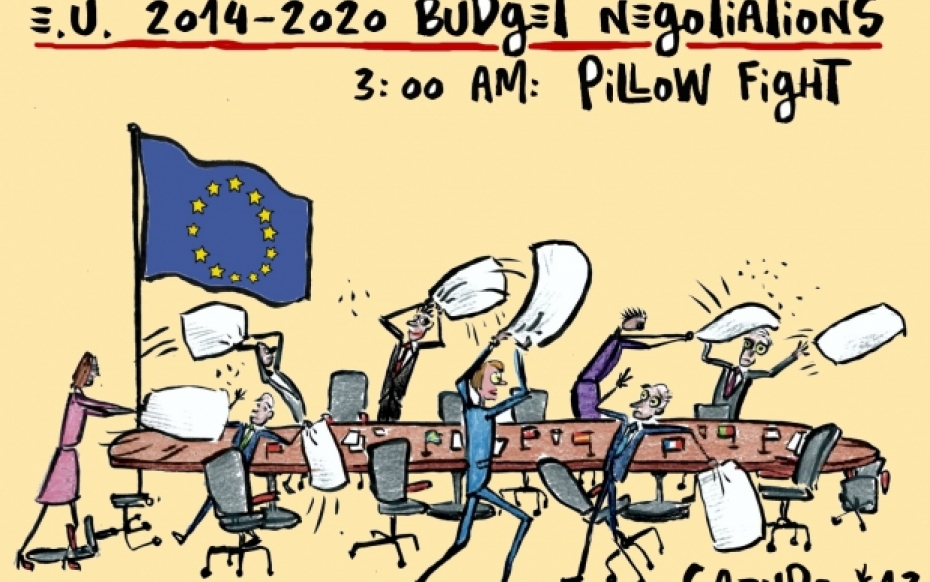 The European Council has agreed upon a proposal for the next Multi-Annual Financial Framework 2014-2020. The next step will be to seek consent of the European Parliament.
As it goes with political decisions where 28 negotiators have to agree, the result of the discussions has been a compromise. This is how the European works and this is how democracies work in general. The more relevant question is whether the prosperity and wellbeing of the European Union's citizens will benefit from the result.
Some general comments can be made:
– The overall envelope of EU spending will decrease. We could consider it as a missed opportunity to see the EU budget as an investment budget, to be used in counter cyclical spending.
– The relative weight of expenditure on competitiveness for growth and jobs and economic, social and territorial cohesion will increase from 44.8% today to 49% in 2020, whilst direct payments in the framework of the common agricultural policy, although important, will decrease from 30.9% to 26.8% in 2020. This change is irreversible and strengthens the EU budget's role as a multiplier of Member States' efforts to increase social cohesion and competitiveness.
– If the Parliament agrees, the Commission will have the authority, upon agreement of the Council, to ask for a review of funding programmes to maximise the growth impact. The Commission may as well propose suspension of commitments and payments. All these measures will increase the effectiveness and efficiency of public service delivery and with this, the positive impact of the projects on the Member States' economies.
Therefore, although one should regret the overall decrease in funding, the budget contains a clear choice for growth, social cohesion and better spending. Legislators should now focus on translating this philosophy into the sectoral legislation of each relevant funding instrument.