The economic realities of Syriza in power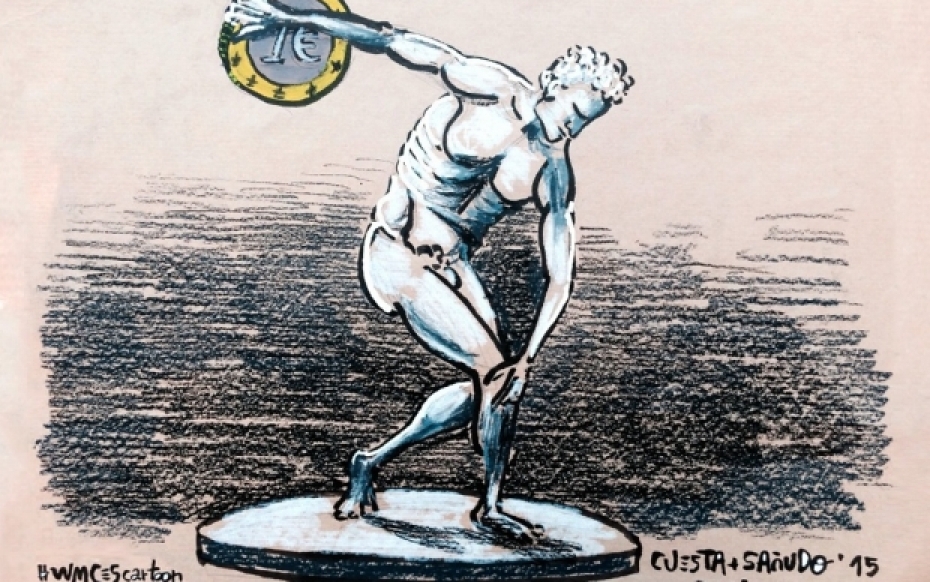 The response to Syriza's election in Greece has been marked by much comment on the impending conflict between the new government and the EU, European Central Bank (ECB) and the International Monetary Fund (IMF). 'Greece and global creditors dig in for fresh struggle over austerity' headlined the Financial Times. In this narrative, Syriza in Greece, Podemos in Spain and Sinn Fein in Ireland are new forces in European politics, a left wing phalanx with a harder edge and a radical path to economic rejuvenation. This path to salvation will be achieved, in the short run at least, by increasing public expenditure (everything from pensions to salaries) and casting off the perceived shackles of the existing agreements with the EU, ECB and IMF.
However, as noted recently by my colleague Angelos Angelou, Syriza itself is characterised by deep rooted divisions over its long term economic goals. The recent moderation of Alexis Tsipras is matched by a substantial internal opposition who view the Euro (and the EU) as symbols of capitalist oppression and real impediments to the creation of a fairer Greek society. However, now confronting the realities of power, Syriza is faced with a fundamental choice – engage with the wider economic system as it is, or attempt a full blown restructuring of Greek society based on isolating Athens from her European partners.
These internal contradictions within Syriza also form part of the wider strategic shift to left-wing political movements in many member states, particularly in those states subject to bailout programmes since 2009. For these movements (which are more diffuse than traditional political groupings and generally bring together a diverse range of left wing interest groups) the campaign to end 'austerity' represents an opportunity to refashion classic socialist (and even communist) mantras for the twenty first century.
This strategic shift to the left does not just represent a campaign against the bailout agreements Rather, movements like Syriza are acting as lightning rods for public discontent at dire economic conditions, mistrust in centre-right political elites and a sharp decline in the public's belief in the EU as a mechanism for achieving higher standards of living. The populist appeal of Syriza is based on the classical socialist approach of more public spending. Apart from a laudable commitment to tackle tax evasion the Thessaloniki Programme is very high on aspiration, but very short on hard economic realities or definite timescales.
For the centre-right in Europe the challenge now is to provide a more coherent vision of the social market economic model in the twenty first century: An updated model that places private enterprise at the centre of Europe's return to growth. A model that gives all people – from start-ups to well established firms – equal opportunities to succeed and flourish. And of course, we need to keep working on the most effective way to provide countries in distress with a sustainable reform path based on our guiding principle of solidarity.