A Union of Values, Respect, Democracy and Common Economic Interest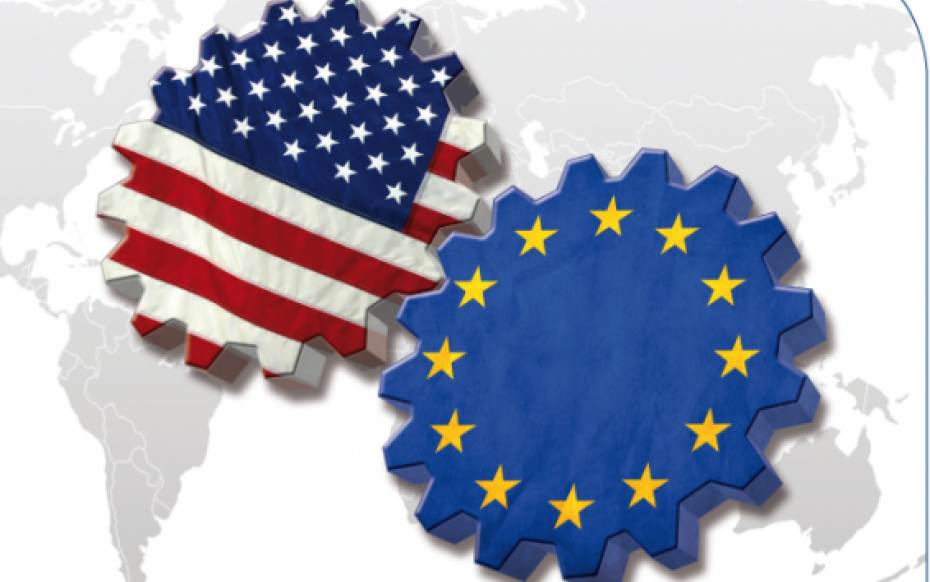 The relationship between our two continents is not a new one. Our people are intertwined in a long and complex history, one which is steeped in mutual respect, assistance and friendship. Our history of course was not always idyllic, nor have we always seen eye to eye. But as is always the case with old friends, we have worked through our troubles, and have always been there for each other in times of need.
Today, all eyes are firmly locked on the economic and trading aspect of our relationship. This, of course, is in no small part due to the recent launch of negotiations of the Transatlantic Trade and Investment Partnership. The scope and potential of this agreement is immense, and I will return to it later. But first I would like to examine the essential nature of our special transatlantic friendship, from the perspective of stability, democracy and an enduring peace.
Two summers ago, I holidayed with my husband in France. We spent 10 days driving around Normandy, visiting the beaches, graveyards and landmarks associated with the World War 2 "Normandy landings" of 1944. These sites, where countless lives were lost, in defense of truth and democracy, reminded me of the special connection between our two great continents. Standing at Pointe du Hoc, I was particularly conscious of the words of Ronald Reagan, when he stood on that same headland on the 40th anniversary of the DDay Landings. The very spot where the allied troops had stormed to liberate Europe from the tyranny of Nazism. He said:
"Today, in their memory, and for all who fought here, we celebrate the triumph of democracy. We reaffirm the unity of democratic peoples who fought a war and then joined with the vanquished in a firm resolve to keep the peace. From a terrible war we learned that unity made us invincible; now, in peace, that same unity makes us secure. We sought to bring all freedom-loving nations together in a community dedicated to the defense and preservation of our sacred values. Our alliance, forged in the crucible of war, tempered and shaped by the realities of the postwar world, has succeeded. In Europe, the threat has been contained, the peace has been kept."
Whatever about conjuring up the savagery of that war today, it must have been chilling, yet exhilarating for President Reagan to stand there, just 40 years after tens of thousands of men had lost their lives in that very place, realizing the scale of the tragedy which occurred, but also knowing that out of that tragedy, had grown a real and enduring common purpose.
That purpose, on both sides of the Atlantic, was to leave behind a redundant skepticism and nationalism borne out of suspicion and fear. It was to understand that by building trust, and forging close and intense relationships, both within Europe and between Europe and the United States, we could ensure a much brighter future for our people. And this we have done.
My family lost two members fighting Flanders Fields during World War 1, they would be great grand uncles of mine. In the first half of the last century, countless families the continent of Europe were touched by war, as they were all over the United States of America. We resolved to end the bloodshed and pool our might to create something much stronger, much more satisfying. And we have succeeded, with democracy and peace flourishing on both sides of the Atlantic. This is no mean feat.
But of course, we must do more. I firmly believe that if we are not moving forward, we always risk slipping backwards. Europe and America must now explore new and dynamic ways of moving forward together. We must, of course, always defend and promote our values. These are the shared values which we believe integral to the protection and respect of mankind. Values, based on essential freedoms – freedom of expression, freedom of association, freedom of religious practice, freedom of conscience. These are the values which underpin our shared respect for human rights, and which bind our democracy together.
These values are the threads that weave together the magnificent transatlantic tapestry of Europe and America. They are strong and durable, yet need careful attention, lest any of the carefully woven threads come loose. Building on these shared values, we see the immense potential that exists to do more – to weave Europe and America ever closer together. This is where the trading partnership presents such a vital opportunity.
We know our citizens are hurting. We know that since the shock of Lehman Brothers crossed the Atlantic like a tsunami, things have been difficult for both of us. In Europe we have a banking crisis that is not over, we have a significant debt crisis, and most worryingly of all we have a major unemployment crisis. We know that things are difficult Stateside too. You share many of these problems. To solve these enormous economic challenges, we must work together. There is no alternative.
In Europe we know we need to grow our economy, and we recognize that in the years ahead as much as 90% of future growth across the globe will be generated outside of Europe. Enhancing trade is one of the few ways to bolster much needed economic growth without drawing on severely constrained public finances. Advancing the external trade agenda therefore featured prominently on the Irish Presidency programme for the first 6 months of 2013, and it is no secret that Ireland has prioritised the EU-US trade relationship. This relationship simply makes sense for Europe and for the US
I don't need to bore you with statistics, but it is a fact that the EU and the US enjoy the most integrated economic relationship in the world. Our economies account for about half the entire world GDP and for nearly a third of world trade flows. EU investment in the US is around eight times the amount of EU investment in India and China put together. Total US investment in the EU is three times higher than that in all of Asia. In other words: The transatlantic relationship defines the shape of the global economy as a whole. Either the EU or the US is the largest trade and investment partner for almost all other countries in the global economy. So we have already achieved much in terms of deepening our economic ties, but there is still much more to do.
It logically follows, that releasing the further untapped potential of the EU-US trade relationship, would provide significant benefit in terms of growth and jobs, on both sides of the Atlantic. Such deepening of our ties is both timely and very necessary. Our trade relationship has an enormous potential, which is far from being fully exploited. Currently 15 million jobs depend on EU-US trade. That is 15 million people either employed by European companies in the US or by American companies in the EU. Last year an OECD study demonstrated that the elimination of non tariff barriers to transatlantic trade and investment would boost US GDP by 2.5% and EU GDP by 3% annually.
There are also long-term benefits to unleashing the full potential of transatlantic trade: our mutual competitiveness in the global economy. As more and more production flows from the US and the EU to emerging economies we must face facts. In order to remain competitive in the global economy Europe and the US must innovate. Long-term evidence shows that the flow of trade and investment help spread new ideas and innovation, new technologies and the best research, leading to improvements in products and services. By investing in the EU-US trade potential, we are not only releasing short to medium-term economic and jobs growth, we are also ensuring the long-term sustainability of our economies' competitiveness.
Given these enormous benefits, both in the medium and the long-term, I am delighted that a real momentum to advance transatlantic trade is emerging. So now the negotiations for the Transatlantic Trade and Investment Partnership are underway. And it only took 20 years for this breakthrough! I am keenly aware of the fact that there will be difficult choices for both sides to make now that the talks are underway in earnest. Given the low average tariffs, the key to unlocking the potential of our trade relationship lies in the tackling of non-tariff barriers, as highlighted by the OECD. These consist mainly of customs procedures and of diverging regulatory systems, but also other non-tariff measures, such as those related to certain aspects of security or consumer protection.
There will be difficult bridges to cross in the area of health and safety standards, public procurement and agriculture but I am convinced that if both sides take an open and flexible approach, we will be able to agree on regulatory issues – effectively setting the standard for world trade. An ambitious, comprehensive and far-reaching agreement on trade and investment between the EU and the US will not only trigger economic growth in our respective economies. It will also send a strong signal of leadership to other economic powers.
This is the least of our responsibilities to our citizens on both sides of the Atlantic. The challenges we face, arising from recession, depression, and the sovereign debt crisis, requires us to be brave, and to go where we haven't ventured before. We have the formula to a accelerate towards a transatlantic market, which will create jobs, stimulate recovery and contribute to global growth. This formula can ensure much needed benefits for our businesses and our citizens. We must pursue a common vision, with a mutual sense of purpose, for this vision to become reality.
As Reagan said in Pointe du Hoc in 1984 "We were with you then; we are with you now. Your hopes are our hopes, and your destiny is our destiny." Let us never forget how much more we can achieve together.
[Keynote speech given during the 4th Transatlantic Think Tank Conference, Washington, July 2013]