Avoiding the cost of no skills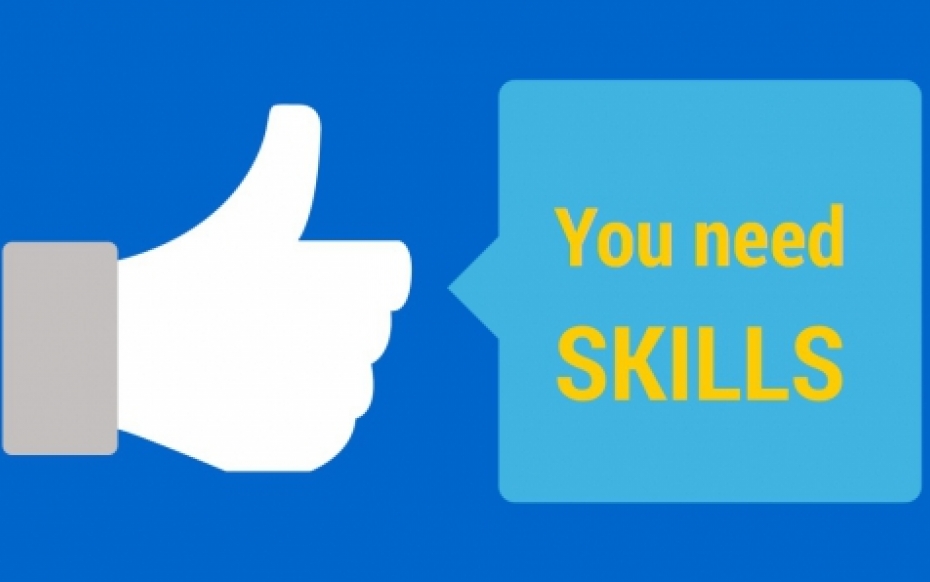 'You must either modify your dreams or magnify your skills.' – Jim Rohn
SKILLS EROSION IS A PROBLEM
The real issue of the jobs crisis among young people is not the lack of income but the erosion of skills. Not being in the jobs market, dealing with daily tasks and problems, results in loss of ability to do things. Ultimately, you don't gain new knowledge or skills and lose competitiveness. Less employers will take you on board as a result.
Staying outside the jobs market is not only detrimental to young people and their future but it is harmful to employers and to the economy as a whole (lower tax contributions and increased social welfare payments). Prior to the crises, many EU member states performed well in the job matching process. Throughout the crises both unemployment rates and job vacancy rates increased.
Our earlier research (http://ces.tc/1p898xg) showed that Europe is experiencing a long-run negative trend when it comes to youth employment. At the same time it revealed that the rate of young people not in education, employment, or training (NEET rate) remains unchanged in the long run. These two elements are sustained by the skills mismatch and vice versa. The research also revealed growing divergence across the EU as some member states are performing relatively well while others lag behind in youth employment and NEET rates.
THE COSTLY LACK OF SKILLS
In 2011 Eurofound estimated that the cost of jobless young people amounted to 1.21% of EU GDP. This translated into annual loss of €153 billion. In the long run much larger cost would incur due to the lack of skills in the EU.
An important piece of the puzzle is the issue of education and training reform with regards to skills. But there is a catch. Reforms should be implemented at national level because education policy interventions are reserved for member states, not the European Commission. An observation is that reforms are painfully slow across the EU, despite the urgency of the crises. This fact is revealed by the study on the implementation of Commission's 2011/2012 Country Specific Recommendations. Only 18% of the measures were implemented while 43% were not implemented at all (as of March 2014).
TEACH THEM SKILLS
If Europe wants to reverse decreasing youth employment, lower NEET rates and match skills supply with skills demand, key items need to be incorporated in education curricula: Problem-solving, financial literacy, self-learning, critical thinking, creativity, digital literacy, and communication skills.
Problem solving and critical thinking relate to the ability to identify, approach and solve a wide range of issues at work or in life. OECD's 2012 PISA study in problem solving reveals a shortage of such skills in Europe when compared to Asia. Financial literacy is an essential life skill about managing your own money. Research indicates that youngsters' knowledge in this area is very limited. Digital skills are a must-have in every office but many young people don't know how to work with office-related software products. Communication skills are needed when conveying ideas and getting your point across – even creative and innovative ideas are doomed when they are poorly communicated.
Self-learning is probably the most important component and it is the short cut to being more competitive on the labour market. Knowledge is now freely accessible online (Massive Open Online Courses) and young people should take advantage of that.
AN IDEA-TO-INCOME CULTURE
In addition to the new set of skills, already in high school, young people should be trained to follow an idea-to-income culture. This relates to self-employment practices and entrepreneurship as effective tools to improve youth employment. Such courses should help young people walk the path to establishing and running their own business, dealing successfully with regulatory environment and funding issues.
TEACHING REDEFINED
Finally and most importantly, teaching should always mean motivating, mentoring, engaging and communicating. Acquiring the previously mentioned skills requires innovative teaching approach, not only hi-tech class rooms. Training in such skills should be in the form of interactive sessions and projects, involving students and getting them used to applying the knowledge in everyday situations.
The Martens Centre, in cooperation with the Kós Károly Academy (KKA) and the Hungarian Youth Conference of Romania (MIERT), organised the 2014 EU Camp held from 8 to 13 July in Romania. A panel dedicated to the skills issue, education reforms and youth employment attracted more than 150 young people and provided answers to their questions.