Only its 'big babies' can save Italy now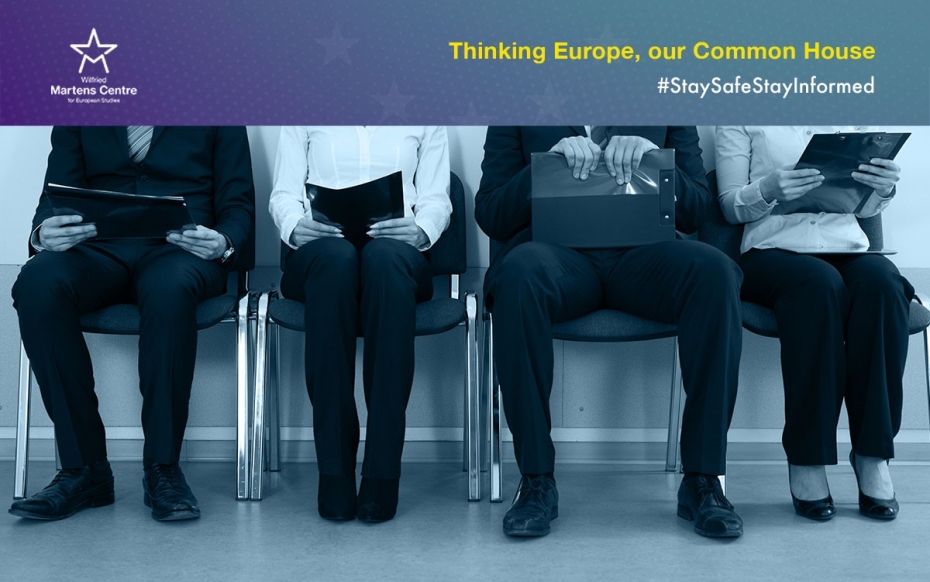 For policymakers and politicians, it's easy to discount the millennial generation as lazy, footloose and obsessed with social media. In Italy, a whole generation are now derided as bamboccioni (big babies) who prefer to lounge at home with their aged parents, rather than embrace a more financially independent lifestyle. But such easy stereotypes belie a much harsher economic reality. And nowhere is this despondent realism more evident than in an Italy seemingly on the verge of perpetual economic and societal collapse.
Italian millennials (those born between 1981 and 1996) have confronted the 2008 financial crisis and the ongoing Corona crisis. But even these crises are mere bookmarks in the longer story of Italian economic fragmentation which began with the recession of the early 1990s. This is a stagnation which has already resulted in a whole generation of young Italians being without steady employment, bereft of economic independence and increasingly without hope for the future.
This millennial disenfranchisement has caused frustration, distrust of government and a tendency to vote for populist parties. This is a society where young women are still exposed to the ridiculously discriminatory and illegal 'dimissioni in bianco' (blank resignation) letter which allows employers to dismiss workers on account of any future pregnancy or marriage. An economy where the richest 1% of Italian adults increased their share of total personal wealth from 17% to 24% in the two decades up to 2016 notwithstanding a stagnating economy.
Although Italian millennials are more educated and skilled than their parents, two out three workers with a short-term contract are under forty. As a result, young Italian adults are poorer than the previous generation. A 2018 study showed that Italians in their thirties earn 17% less than their parents did at the same age. This had led to reluctance to start a family (Italy has one of Europe's lowest birth rates) and a gradual decline in the size of the traditional middle class.
Closing this dichotomy – between the struggling younger generations and their often affluent parents and grandparents – is the biggest obstacle to fundamentally rebooting Italy's economy.
But to give millennials a fighting chance at success means confronting two bedrocks of Italian society: an antiquated education system and a reorientation of political power away from well-heeled middle-aged and retired Italians.
The Italian education system is exacerbating millennial struggles. Highly theoretical and based on the acquisition of general background knowledge but few practical skills, the Italian teaching system at the post-primary level is not attuned to the realities of the 21st-century labour market. The results are either abstract or controversial. Italy (the third largest economy in the EU) has no university in the top 100 globally. This compares to eight from Germany and seven from the Netherlands.
Closing this dichotomy – between the struggling younger generations and their often affluent parents and grandparents – is the biggest obstacle to fundamentally rebooting Italy's economy.
Perhaps even more importantly, giving young Italians a fair opportunity at economic independence requires challenging the stranglehold on policymaking held by older Italians. Italy has become the Florida of Europe with the conservative (and often regressive) economic policies to match. The oldest population in the EU (22% of Italians are aged over 65) benefit disproportionally from a welfare system designed to protect their interests over all else.
Over 77% of public social spending in Italy goes to retired people while only 3% of total expenditure is targeted on working families and children. Remarkably, Italian retirees enjoy the highest net pension replacement rates in the EU (nearly 92%) notwithstanding Italy having the largest public debt in Europe.
It's a retirement heaven for older Italians. But it's deliberating sabotaging the prospects of millennials. It is also – very obviously – totally economically unsustainable.
A country famous for putting family at the heart of society is in fact dressing up this wealth grab as a continuation of traditional norms. Witness the mass hysteria when former Prime Minister Mario Monti attempted to reform the unaffordable public pension system in 2011. The reforms were subsequently rolled back and the Italian retirement gravy train (just like Snowpiercer) is still speeding around and around the tracks.
So what can Italian millennials do?
The first thing is to realise that neither a naive EU nor its much-heralded Economic Recovery Plan will save Italy. Such initiatives will only facilitate existing Italian policymakers clinging to power while the money flows from Brussels. Tens of billions of euros of investment in combatting climate change and digitalisation, while very welcome, will change nothing if more deep-seated structural reforms are ignored.
Second, Italian millennials should refuse to accept the current status quo as the only available path for Italy. This will mean confronting the older generations (including parents and grandparents) about the illogicality of such generational inequality. It means the young need to inject a sense of urgency and positive disruption into their approach to mainstream politics. It's time for a productive movement of change that is not just the same old negative messaging stuck on repeat. For all the noise they generate groupings like the Movimento delle Sardine (Sardines Movement) are devoid of tangible reform proposals.
Italy needs a generational awakening dedicated solely to pursuing the interests (and rights) of young Italians. Unburdened by history and unfettered by the conservatism of wealth preservation, this movement should work towards fundamental economic and social reform by working for young Italians across the political spectrum. Only then will Italian millennials have a fighting chance.
Existing politicians are incapable of reforming Italy because that would mean compromising their own tightly held privileges. That's why only its 'big babies" can save Italy now.