The Clock is Ticking – Ukraine Needs Urgent Support Ahead of Russia's Next Offensive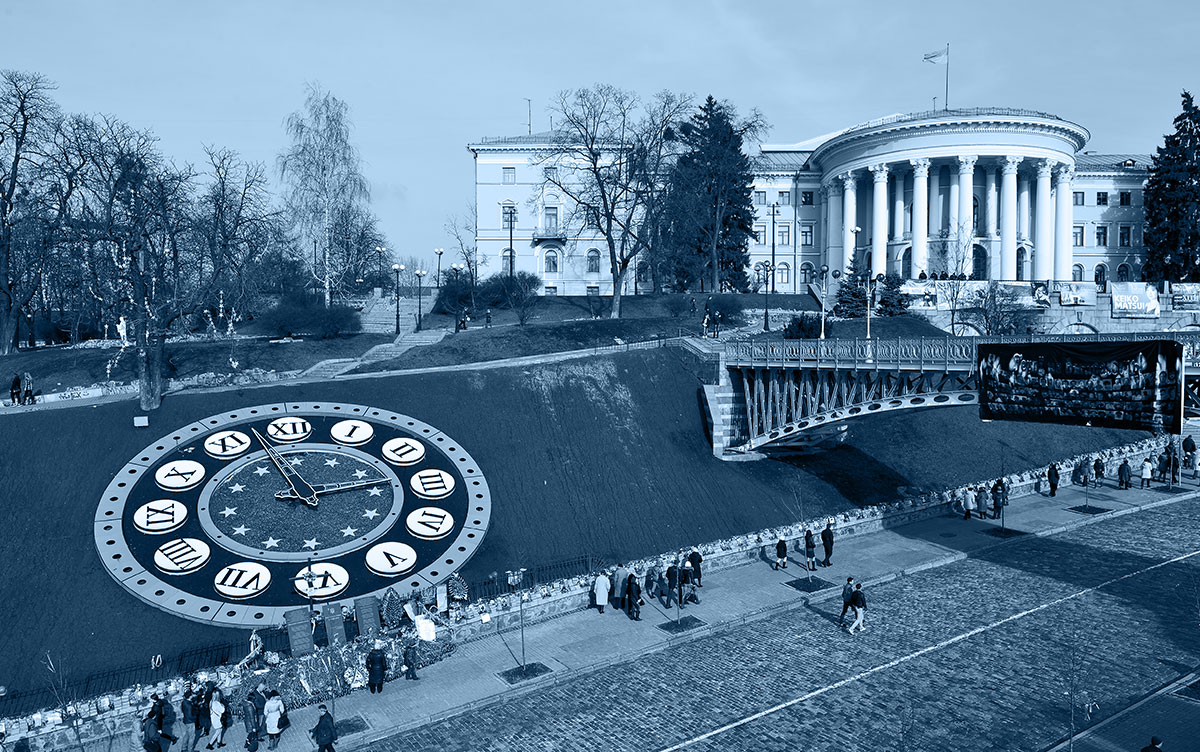 As Russian forces regroup ahead of their imminent offensive in eastern Ukraine, now is the time for decisive action to force Moscow to re-evaluate the cost of its unprovoked war and any future attacks. Time is of the essence. Russia must be dealt such insurmountable losses, at home and on the battlefield, that it loses the ability to sustain this war.
As a result of Ukraine's relative success countering Russian attacks to date, it is estimated that more than 15,000 Russian soldiers have been killed in just seven weeks, surpassing the death toll of the entire, decade-long, Soviet-Afghan war. Meanwhile, as many as 680 Russian tanks, over 2,000 armoured vehicles, and 150 aircraft have reportedly been destroyed. These significant losses have led some analysists to conclude that Russia's military is vastly overestimated. This is a misconception. Russian military superiority relies heavily on combined arms warfare, primarily via modernised battalion tactical groups. These formations are designed to take on similarly large battalions, namely those of NATO, combining speed, versatility, and firepower, to effectively steamroll opponents. But they have a major weakness: they lack infantry units to cover their flanks. As a result, hit-and-run guerrilla tactics have proven particularly effective and have played a key role in Ukraine's ability to inflict heavy losses. This advantage, however, will not last forever.
After failing to take Kyiv, Russian forces will now throw all their might at the already-war-torn eastern portion of Ukraine in a desperate attempt to declare some kind of success. Its military will learn from their mistakes, tighten supply lines and close ranks, with perhaps even more flagrant disregard for civilian lives.
Meanwhile, since the start of Russia's war, the EU has moved at warp speed, by EU standards, to improve its security and defence capabilities. It has approved the Strategic Compass, a process initiated in 2020, that sets out the EU's strategic vision and security objectives over the next 5 to 10 years. Among them, its first-ever rapid deployment contingent, of up to 5,000 troops – a building block that should not be undervalued. At the national level, too, many EU members are granting additional attention to their defence policies at staggering levels. Germany, for example, who has remained almost painstakingly pacifist since joining NATO, announced a historic €100 billion defence budget.
NATO has also made substantial progress as of late, developing its own defence capacity. Herein lies the largest of many miscalculations made by Putin in this war. In a matter of weeks, he has managed to succeed in what Donald Trump could not achieve in four years: he has made NATO great again. In a sign of the times, even the historically neutral Nordic countries of Finland and Sweden appear set to join as early as this summer.
For all it's worth, however, many of these developments, including NATO's substantial troop increase on the EU's eastern flank, now at 40,000, will only serve as a deterrent for Russia against EU and/or NATO members, and will not slow Russia's war in Ukraine, or prevent more atrocities from being committed there.
What Ukraine needs now, while Russia is regrouping, is more shipments of lethal aid ahead of the decisive battles that lie ahead. Crucial to Ukraine's successful guerrilla tactics have been the man-portable air-defence systems supplied by Western allies, such as the Javelin, NLAW, and Stinger, which have denied Russia air superiority and stalled potential ground assaults. Additionally, the Turkish-made Bayraktar TB2 drone – which will likely become the hottest-selling weapon system on the market following its demonstrated field success – has enabled Ukraine to destroy entire columns of vehicles from afar, coordinate effective artillery barrages and monitor Russian troop movements.
But these weapons will not be enough for what could be the deciding chapter of this war. Ukraine desperately needs shipments of heavy weapons before Russia launches its next assault. Guerrilla tactics alone will not stall Russian forces in Ukraine's eastern landscape, which is dominated by open fields. Germany's Foreign Minister Annalena Baerbock has echoed this call, indirectly clashing with Chancellor Olaf Scholz who has been accused of delaying deliveries of tanks to Ukraine. Czechia and Slovakia have already responded, along with pledges by Poland and the Baltic nations, and an additional $800 million in US support. Other EU members must follow suit while this equipment can still play a deciding factor.
Finally, what Ukraine needs most is for the EU to stop financing this war for Russia, effectively enabling it to sustain the conflict. The impressive sum that the EU has already committed in military aid – €1 billion with possibly another €500 million in the works – is insufficient. Though this feat marks the first time that the EU has supplied lethal weaponry to a third country, that amount is dwarfed by the €35 billion that it has paid to Russia since the start of the war for its energy imports – nearly Russia's entire annual defence budget.
Ultimately, Ukraine's fight is our fight, as Europeans and proponents of democracy. The window for the EU to have a meaningful impact in the battles to come is small. While Russia regroups, we must step up support for Ukraine, for the sake of their future and our own. As Ukraine's Foreign Minister Dmytro Kuleba put it, "Either you help us now, and I am speaking about days … or your help will come too late."