Q&A: why introducing transnational lists in the 2019 European elections is a bad idea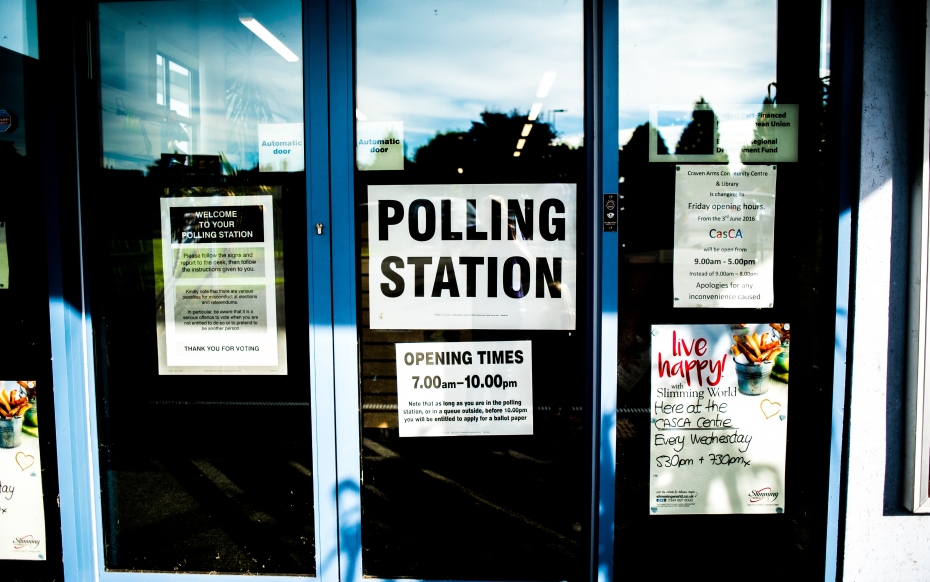 During the 2018 February plenary session, the European Parliament voted on its future composition after the departure of the United Kingdom from the EU. Members of the European Parliament (MEPs) decided to redistribute 27 of the current 73 UK seats among several EU member states which have been previously under-represented. The full-list of the proposed allocations can be found here.
The house also debated whether some of the remaining available seats should be taken by MEPs elected from an EU-wide electoral constituency and through a 'transnational list' which would complement the national lists in the 2019 European elections. The European Parliament (EP) eventually voted against the proposal for transnational lists.
What happens to the UK seats if there is no actual Brexit?
The current 73 UK MEPs have been democratically elected for a full mandate until May 2019. These seats will not be available to the UK after the withdrawal from the EU becomes legally effective (expected on 29 March 2019). The EP proposed text specifies that in case the UK is still a member of the EU at the time of the 2019 elections these changes will not take place.
The idea of transnational lists is great because I would be able to vote for candidates who would represent the European Union interests, correct?
Not really. This is already the case with the traditionally elected MEPs who are sworn to represent the European Union's interests while also remaining accountable to their national constituencies. Current MEPs sit in pan-European political families which are at the centre of the everyday work of the Parliament.
The political engagement of every MEP within his European political family is key for his successful committee and legislative file work. Historically, most traditionally elected MEPs have guarded the Union interest and advanced pro-integration legislation whilst serving as a link between the national electorate and the supranational institution. Why destroy this link with transnational MEPs?
But don't you want to see a new type of Parliamentarians?
Transnational MEPs would actually have to choose a European political family to align with and sit together with the 'traditional' ones or become independent. These 'new' Parliamentarians could demand additional legitimacy from their political family due to their allegedly upgraded mandate but would essentially have exactly the same rights and obligations as a traditional MEP. Becoming independent would leave them with limited speaking time, visibility, resources and overall ability to influence legislation which would be the exact opposite of the ideal pan-European delegate.
What about making the MEPs more visible and strengthening the connection between voters and elected Members?
This is precisely why having transnational lists would be a bad idea. The question can be answered with a series of open questions. How would a Member who has been elected with a different number of votes from different member states be held accountable? With which national electorate would they spend time during the weeks designated for constituency work?
In what language would they communicate to their electorate? If the delegate eventually opens offices in his/her native member state and interacts with a local audience, what would be the point of having a transnational mandate?
The old proverb "One who is everywhere is nowhere" would apply fully in this case.
Why not have a truly European race for votes in a European-wide constituency?
The European-wide constituency was previously proposed in 2015 as part of the reform to the Electoral law of the EU. The file is still pending in the Council of the EU which is effectively stopping its development because of a lack of member state support. Even if the EP had voted in favour of transnational lists for 2019, this probably wouldn`t have been implemented in practice as the decision requires the unanimous approval of European heads of state or government (European Council).
Having a single constituency for the 2019 elections which is based on proportional representation remains practically impossible. Such changes would have to be agreed beforehand with national/regional parliaments and implemented in national electoral laws on very short notice. Practical issues remain regarding the feasibility of hundreds of candidates campaigning across the EU in a 30-day time period to audiences with diverse political, linguistic and cultural backgrounds.
Globally there is no country or federation with such a huge number of eligible voters which produces proportionally elected Members from a single constituency. One might argue that the Spitzenkandidat process brings about an informal EU-wide constituency which actually works because it produces a single winner (see below).
So I guess being against transnational lists makes you anti-European?
Quite the contrary. Rushing in transnational lists in 15 months would produce an unbalanced process which could achieve an anti-European effect. The system would naturally give an advantage to bigger member states as they would cast the biggest number of ballots and most likely produce additional 'bonus' seats for Germany, Spain, Italy and France.
An attempt to balance such a system with national, gender and maximum member quotas would take a lot of time and additionally cause party/voter frustration. Such a hasty top-down decision would backfire and be seen as an elite-driven initiative for institutional legitimacy which would further discourage voters and cement the `second order` status EP elections.
The short time-frame for actual campaigning and communicating such a change would create very polarized voter groups (convinced anti-EU and strong pro-federalist segments) and ultimately produce extremely diverging MEPs who wouldn`t represent true transnational sentiment.
How about engaging more EU citizens and contributing to the formation of a European demos?
The million-euro question about active citizen engagement on a regional, national and European level remains indeed open. However, we shouldn`t expect supranational institutions to be the only inventors and promoters of a European identity which may turn out to be artificial. The European Citizens` Initiative has been operational for more than 5 years and has produced disappointing results. This is a good example of how a top-down idea promising citizen involvement defeats its own purpose.
The sensible goal for the 2019 elections would be to promote the lead candidate process (Spitzenkandidat) in which the European political families campaign their manifestos along with their leading candidate who they nominate for President of the European Commission. This is a workable solution which de facto produces a European-wide constituency as it is best suited to present a single winner from an extremely large number of votes.
The 2014 EP elections were the first in which the new Commission president was elected with the support of the winning party and not appointed after a high-level political compromise behind closed doors. This achievement essentially gives European political parties a campaign face and makes the small but necessary step for politicizing EP election campaigns further.