Linking Russian Sanctions to Rebuilding Ukraine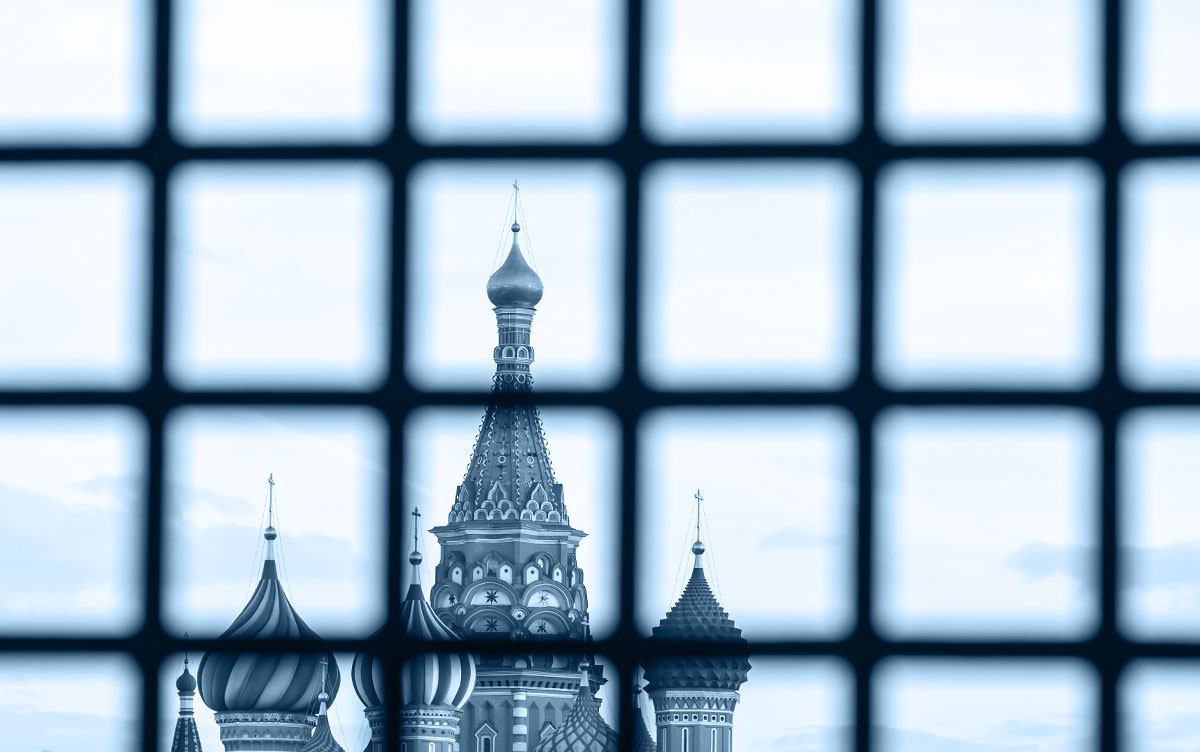 Europe's immediate reaction to the invasion and attempted destruction of Ukraine was to impose harsh sanctions on Russia. However, the EU should also think about how to create mechanisms that, in the long term, will involve Russia in financing Ukraine's recovery from the conflict.
Stopping Russian energy imports so as to reduce the Kremlin's capacity to finance the war in Ukraine is the most urgent political imperative. There can be no other political reaction to the heinous war atrocities in Ukraine. Reducing imports cannot be implemented simply by closing valves on pipelines. In parallel with strong actions on imports from Russia, Europe must strive to radically reorient the sources of its energy supply. Many additional steps will be needed, such as making use of existing EU energy assets and potentials, including those that were supposed to be abandoned or disposed of. Critical times will come with peak summer demand and preparation for winter, with the requirement to fill gas storage capacities in the autumn.
A recent presentation by the International Energy Agency shows that it is possible to limit dependence on Russian gas, oil, and coal. This would require substantial measures to be taken to reorient the geographical sources of energy supply, as well as changes in the energy mix in each European country. It is unsurprising that there is obvious hesitation in some countries, including doubts as to how fast the EU could move in such a direction without substantially damaging its own situation. The same can even be said of the impact of high energy prices for Ukraine, which continues to import Russian gas.
The daily value of energy imports from Russia this year is in the hundreds of millions of Euros. In other words, EU purchases of Russian gas are four times that of EU aid offered to Ukraine so far. Europe faces the multiple challenges of reducing its energy dependence on Russia, reducing energy bills, and, once the war is over, providing effective support to Ukrainians in rebuilding their country. We rely on political action to resolve this war immediately, but in order to reach long-term economic goals, we should also use market forces. This can be achieved only through several different actions aimed at reducing demand for all types of energy, applying efficient sanctions – or as Bruegel in its paper calls it, "smart sanctions" – and imposing a war-related charge on all remaining European energy imports from Russia.
Another element to bear in mind is that although ceasing Russian energy imports aims to limit Putin's financial capabilities, the impact of these measures will not be immediate. The reduction and eventual permanent cessation of energy imports will affect Russia with a delay. In the meantime, Europe's search for new oil and gas suppliers is affecting world markets. Predictably, this drives prices up, and more importantly, it keeps gas prices well above oil, which is rather unusual. Paradoxically, such high prices allow Russia to compensate for the decline in export volumes. Russia benefits from high prices because everyone, not just the EU, is looking for additional supplies. But in the long run, markets deliver change. High prices encourage the global development of new capacities of worldwide supplies of coal, oil and gas, and electricity. Current high energy prices coincide with efforts to speed up the decarbonisation of the European economy. Coincidentally, this might make it easier to ensure a positive start to the green transition and the implementation of the European Green Deal.
As noted earlier, high energy costs mitigate the impact of sanctions on Russia. Europe, together with its allies, should undertake efforts that affect global markets, global supply and demand, and, therefore, push down energy prices on the global market. Their decline will contribute to the effectiveness of the sanctions imposed on Russia.
Already now, the cost of energy for EU countries is excessive, but it should be seen as a justified price to pay for solidarity. Soon, there will be another high bill to pay, as rebuilding Ukraine will require massive financial resources. How could Russia be involved in these reconstruction expenditures? Obviously, seized wealth through sanctions could be tapped for this purpose. But even billions in foreign exchange reserves might not be sufficient. As Russian energy exports continue to flow into Europe, albeit in reduced quantities, the EU could consider imposing a special levy on such remaining imports with the aim of creating a special fund for the reconstruction of Ukraine. A sanction-related charge on imports from Russia would have to be cleared as compatible with WTO rules, but due to the war, its conditions could be more easily defended than, say, US tariffs on steel imposed by the Trump administration. This would generate resources that could be directed to a dedicated fund and used as aid to Ukraine. Such a war-related levy on imported Russian energy would be at the expense of European importers and customers who cannot help but rely on Russian supplies. But over time, current high energy prices would lead to the expansion of other sources, and if global supplies increase, the motivation to import more expensive Russian oil or gas will diminish. Consequently, if Russia will want to continue exporting, it will have to offer energy products at a discount or stop deliveries. This levy on energy imports would eventually be passed on to Russia, indirectly forcing the country to contribute to the funds intended for rebuilding Ukraine.
By increasing the cost of energy imported from Russia by, for example, 1/4 through such a special levy, large amounts could be generated to be used to help Ukraine. They would depend on the extent of residual imports from Russia to the EU. In the long term, Russia will suffer from reduced exports to Europe, sunk costs of infrastructure capacity, and lower energy prices on world markets. And the "Solidarity with Ukraine" levy on energy imports from Russia could continue for years, even after the war ends and until the amounts obtained sufficiently cover Ukraine's reconstruction needs.