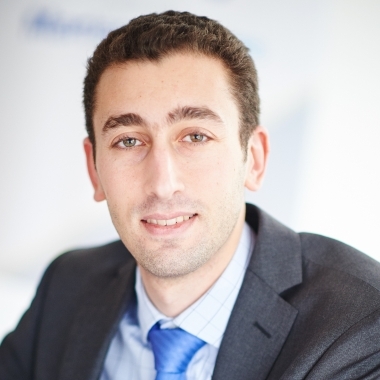 Research Associates
Michael Benhamou
Michael Benhamou is the founder of ARON Praxis, a consultancy specialising in mapping public policy topics – migration, conflicts, discrimination etc. Its purpose is to merge humanities with tech for political understanding and impact. Previously, he was a Visiting Fellow at the Martens Centre, focusing on the Middle East and on European Defense, as a continuation of the work he had done at the French armed forces and NATO as a political advisor in field operations. Michael obtained Master degrees in history and international relations from Sciences Po Paris and Sorbonne University.
Publications written or edited by Michael Benhamou
Stay updated on Martens Centre Activities, Events and Publications
Navigate

More

Contact us

0032 (0)2 300 80 04
20 Rue du Commerce
1000 Brussels, Belgium
Privacy Overview
This website uses cookies to improve your experience while you navigate through the website. Out of these cookies, the cookies that are categorized as necessary are stored on your browser as they are essential for the working of basic functionalities of the website. We also use third-party cookies that help us analyze and understand how you use this website. These cookies will be stored in your browser only with your consent. You also have the option to opt-out of these cookies. But opting out of some of these cookies may have an effect on your browsing experience.
Necessary cookies are absolutely essential for the website to function properly. This category only includes cookies that ensures basic functionalities and security features of the website. These cookies do not store any personal information.
Any cookies that may not be particularly necessary for the website to function and is used specifically to collect user personal data via analytics, ads, other embedded contents are termed as non-necessary cookies. It is mandatory to procure user consent prior to running these cookies on your website.