WMCES President Mikuláš Dzurinda awarded prestigious Leopold Kunschak Prize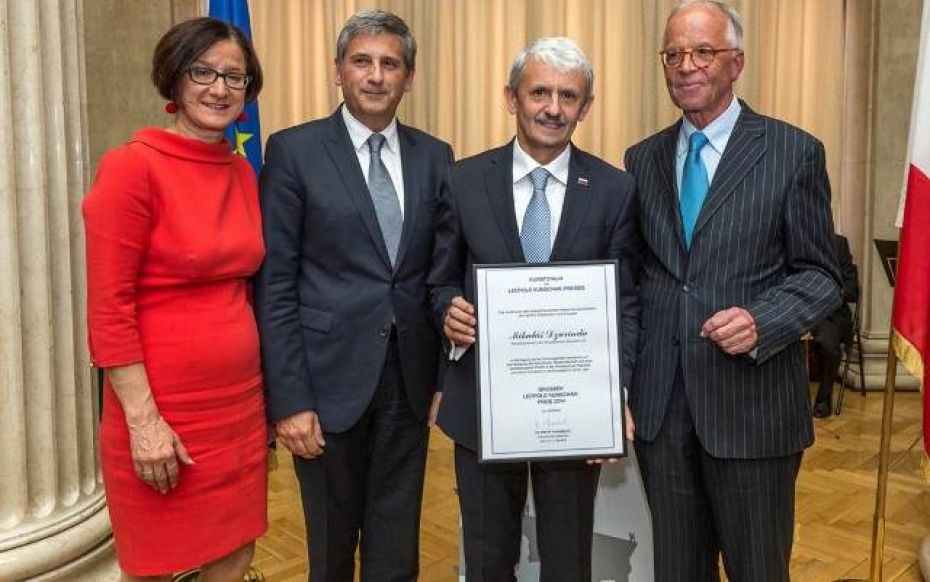 Mikuláš Dzurinda, the President of the Wilfried Martens Centre for European Studies and former Prime Minister of Slovakia has been awarded the prestigious Leopold Kunschak Prize.
The Prize is awarded annually since 1965 by the Austrian People's Party (ÖVP) for distinguished work in the areas of human and social sciences and economics. It is named after Austrian politician Leopold Kunschak (1871–1953) of the Christian Social Party of Austria.
President Mikuláš Dzurinda received the prize from the hands of Vice-Chancellor and Minister of Finance of Austria Michael Spindelegger for successful integration and reforms he carried out in Slovakia. In his acceptance speech, Mikuláš Dzurinda stated: "Austria was Slovakia's gateway to the West and we are very grateful to Austria for having widely open that gate after the revolution in 1989, but especially after the political changes that occurred in Slovakia in 1998."
The importance of this award is highlighted by previous awardees, which include, among others, Pope Benedict XVI (1991), Lech Wałęsa (2008), or Jean-Claude Juncker (2009).
Documents Attached