While the EU searches for a stronger partnership, India's future global role remains unclear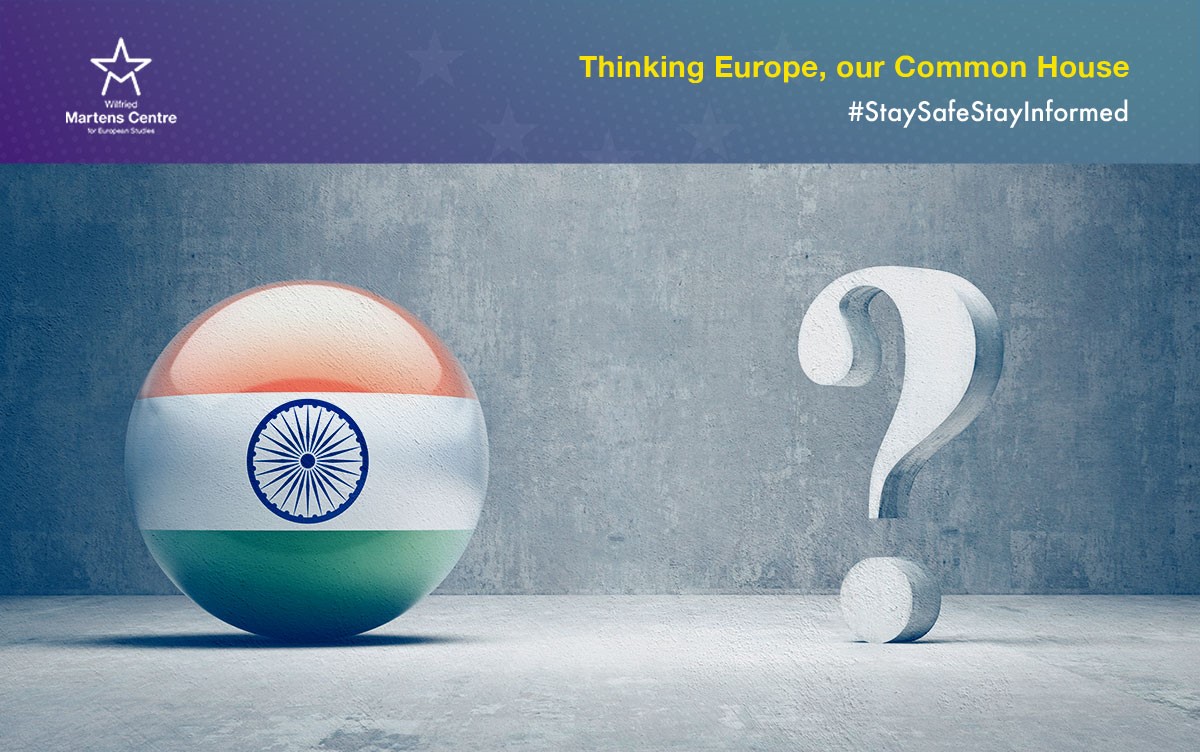 The EU is right to boost its relationship with India, who might be the world's strongest economic power by the end of the century. However, many hurdles remain for India to take on a leading global role.
With the Western world struggling with the COVID-19 pandemic and China strengthening its position, bolstered by a good management of the epidemic, there is a temptation to view the world's geopolitical future as a game of three players: the United States, China, and the European Union. However, it is clear that in future decades, other continents and countries will increase their role. India especially has the potential to change the global balance in the coming decades.
The ongoing Portuguese EU Council Presidency has set out a priority to enhance EU-India relations, and for good reasons. While India remains in many respects a developing country, it has great potential. Importantly, a strong India can have a stabilising impact in Asia, especially vis-à-vis China. For the West, India's main attraction comes from its potential future role in the global economy.
For the EU, India can offer great economic opportunities. India has an increasing interest in finding global allies, not least because of China.
While India is fully conscious that China has, for decades, overtaken India in economic and technological development, India has done very well from a global perspective. Though China's advantage over India is still increasing in many fields, there are factors that strongly play in India's favour.
India's advantages over China
Firstly, contrarily to China, India has demographic development on its side. China will peak just below 1.5 billion people in the next decade, before decreasing to 1.3 billion people by 2050. As a result of this development, China's dependency ratio will challenge the country's development, similarly to what we've seen in Europe and the West more generally. In opposition to this, by 2050, India will be home to an estimated 1.7 billion people, and its dependency ratio is actually declining. While India will remain young, China will become old. Secondly, while India's infrastructure is much weaker, its potential for growth is greater as a result. Thirdly, despite its political problems, India is a democratic nation, and fostering relationships with the US and Europe will be much easier.
India, however, must deal with several hurdles before truly becoming a global player. India's domestic political developments are worrying. India's Prime Minister Narendra Modi overwhelmingly won the May 2019 elections, ensuring control over the country's future. Modi has been accused of boosting his popularity by implementing Hindu nationalist policies in a multireligious and multicultural country, which already has a history of ethnic conflicts. Moreover, his illiberal inclinations are concerning. Political instability in spite of Modi's rule is a factor of Indian politics, directing the policy focus inwards.
At the same time, his nationalistic attitude is reflected in India's approach to foreign relations, and in global governance and the development of global trade. India has high tariffs and a strongly nationalistic industrialisation strategy, and trade negotiations between the EU and India have been delayed several times.
India's foreign policy has a strong focus on neighbouring countries, especially on China's rise. Furthermore, India is in many ways still a developing country, with undeniable potential, but far behind China. The demographic advantage India will hold in the future will also serve as a challenge with the increasing environmental problems and pressure on basic infrastructure and agriculture. China's influence concerns India, limits its agenda, and has a strong impact on India's self-confidence as a global player.
For the EU, India can offer great economic opportunities. India has an increasing interest in finding global allies, not least because of China. The EU and India have already set a pragmatic agenda to boost EU-India relations in their roadmap to 2025. While India's future global role is unclear, both the EU and its individual member states have a lot to gain in enhancing cooperation with India and moving Indian relations higher in their political agenda. India might be, in future decades, the "next big thing" after China. Europeans should be ready for it.