Climate Change Cannot be the Only Driver of Europe's Energy Policy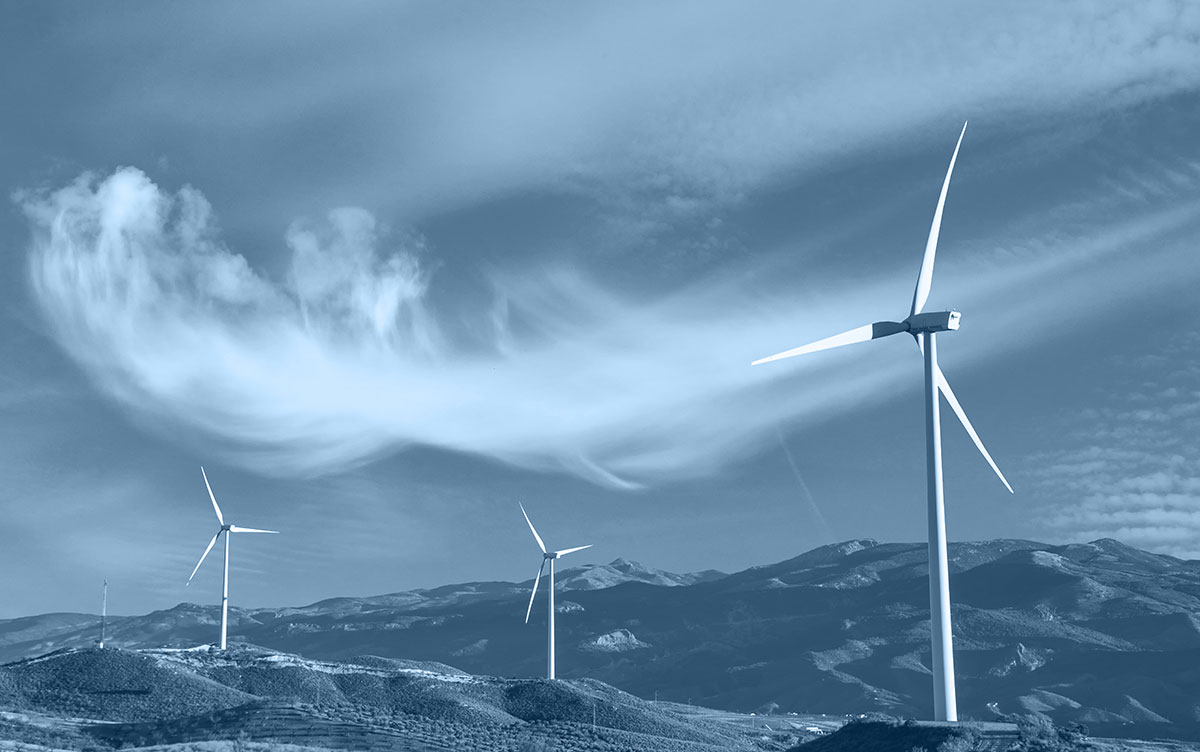 Amid much fanfare, in February 2015, the EU launched its flagship proposal for an EU Energy Union. Occurring less than a year after Russia's annexation of Crimea, the EU's response was a sweeping vista of energy diversification based on a unifying internal energy market and greater energy efficiency. Spooked by the fear of being cut off from Russian gas supplies and a spike in the oil price to over $110 a barrel, the EU proposed speedy, resolute action.
Indeed, in 2014 the then Polish Prime Minister Donald Tusk argued that 'regardless of how the stand-off over Ukraine develops, one lesson is clear: excessive dependence on Russian energy makes Europe weak.'
2022, unfortunately, is telling a similarly sorry story.
Remarkably, seven years and one ongoing Russian military invasion later, the EU's Energy Union remains a pipe dream. Europe is still addicted to Russian gas and has not appreciably reduced its dependency since 2015. And this addiction (45% of total gas imports in 2021) is crippling the EU's ability to conclusively weaken Putin's energy-resourced war machine.
In 2015, the Juncker Commission pushed energy diversification high on the institutional agenda, but this prescience wasn't shared by national capitals. And given the scale of Gazprom's current gas grip on Europe – 12 European countries are dependent on Russia for at least 80% of their gas supplies– it's clear that the EU's proposals have failed miserably.
In truth, this was a political failure driven by two factors. First, the collapse in energy prices from late 2014 (largely driven by global oversupply). This easing of price pressures lulled European leaders into a false sense of energy security aided by the rapidness of Russia's Crimea takeover.
For all the official protests at Russian expansionism, most national governments focused solely on business as usual with their Russian suppliers. Germany's embrace of the Nord Stream 2 pipeline is the worst kind of example.
The second was the emergence of climate change ambition as the sole driver of national and European energy policy. The race to cut carbon emissions and place the EU as the world's leading environmental bloc resulted in Brussels overlooking important strategic concerns. Risks such as security of supply and overdependence on Russia as an energy producer were blithely ignored as Europe's climate ambitions expanded.
The result is an EU that – incredibly – continues to send billions of euros to Russia for gas and oil supplies notwithstanding the ongoing devastation of Ukraine. Energy supplies remain exempt from EU sanctions. Germany, as Chancellor Scholz recently noted, has no intention of quenching its thirst for its energy imports from the Kremlin.
So while the EU has reheated its 2015 proposals and waxes lyrical about diversifying gas supplies from everywhere but Russia, expanding gas storage facilities, increasing energy efficiency, and being a climate change champion – its poorest members in Eastern Europe remain hopelessly exposed to Russia's whims.
This is an exposure that will persist for many more winters to come.
In this context, member states like Poland, Latvia, and Bulgaria should actively seek two key revisions to Europe's climate change agenda. Revisions that reflect post-Ukraine realities. 
First, the countries that are most dependent on Russian energy supplies should be granted derogations to continue operating coal powerplants as they build up their renewable energy capabilities. Even Europe's Green Deal Tsar, Commission Vice President Frans Timmermans, acknowledges this prospect. This will help them reduce their existing dependencies, thus ensuring political autonomy and collective security.
Second, the EU as a whole needs to give states in central and eastern Europe more flexibility in deciding their short-term energy mix. This is the only solution to helping them keep their lights on (and factories powered) while simultaneously reducing dependencies on Russian gas.
And this mix will, for many countries, include significant dollops of nuclear power. Consistent with the EU's recent taxonomy on sustainable activities, nuclear can provide a generational transition to achieving zero carbon economies. When it comes to gas, the cornerstone of the old Energy Union proposals – greater cross border interconnection – can help link up countries with excess power supply to their needy neighbours.
Back in the heady days of 2015, Commission Vice President Maroš Šefčovič argued that the Energy Union was the "only way to transcend the so-called contradiction between 'competitiveness' and 'decarbonisation'". But Šefčovič and the EU fatally misdiagnosed the problem.
The real contradiction isn't between economic growth and combatting climate change. As the ongoing horrors in Ukraine illustrate, the real dilemma is about the EU having the political courage to implement an energy policy that serves and protects all its members equally.
Decarbonisation will remain a key priority for the EU in the long-term. However, it is time to concede that you can't accomplish a successful European Green Deal without first achieving security of supply and price predictability.
Climate change cannot be the only driver of Europe's energy policy.