Now available! Second 2012 European View Issue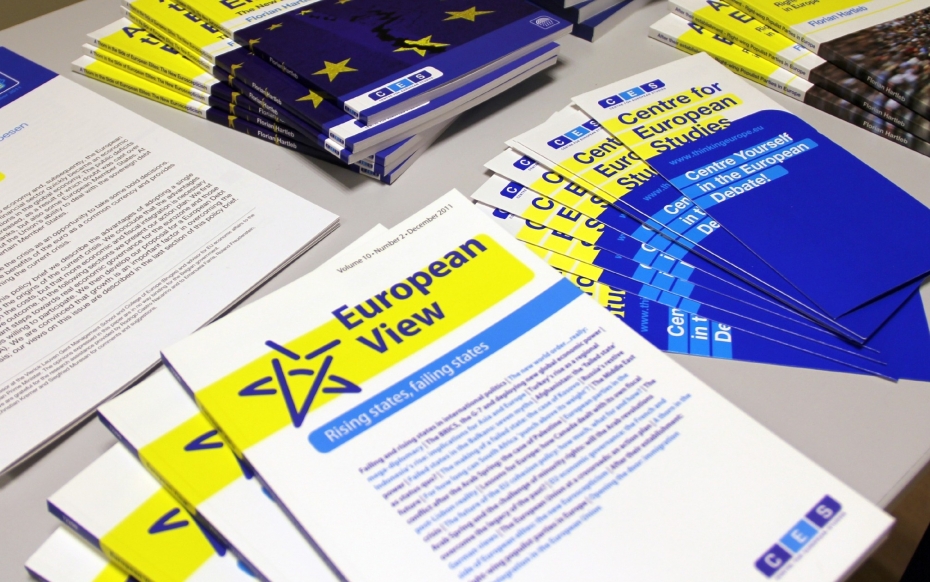 In December 2012, the second volume of the bi-yearly CES policy journal European View was released. The issue is dedicated to the role of values in the twenty first century, a crucial topic for any political family. Authors Roland Freudenstein and MEP Mario Mauro, among others, examine the role of values in politics, with a closer look into the history of the European People's Party and the role of religion. The economic crisis and its complicated moral ramifications are studied by a list of authors that includes former Irish Taoiseach John Bruton and MEP Elmar Brok. The role of values in the varied dimensions of EU foreign policy is analysed in light of the Arab Spring, but also with a view of the EU's Eastern Partnership and EU's ambitions on the world stage. Finally, this number's contributions also delve into the changing complexities of party politics in Europe, with studies on populism, nationalism and the difficulties for democratic development in transition countries. The journal is published by Springer and you can access the latest issue at the following link: http://ces.tc/VGQRgB.
About the European View:
The European View is the policy journal of the Centre for European Studies, the political foundation of the European People's Party. It is an intellectual platform for politicians, opinion makers and academics that tackles contemporary themes of European politics, focusing on one specific topic in each issue. What makes the European View unique is its hybrid nature – its capacity to involve both esteemed academics and experts on the one hand, and high level politicians and decision makers on the other. Presidents and prime ministers are regular contributors to the European View.