Eastern Partnership leaders discuss crisis in Ukraine during debate at EPP Congress in Dublin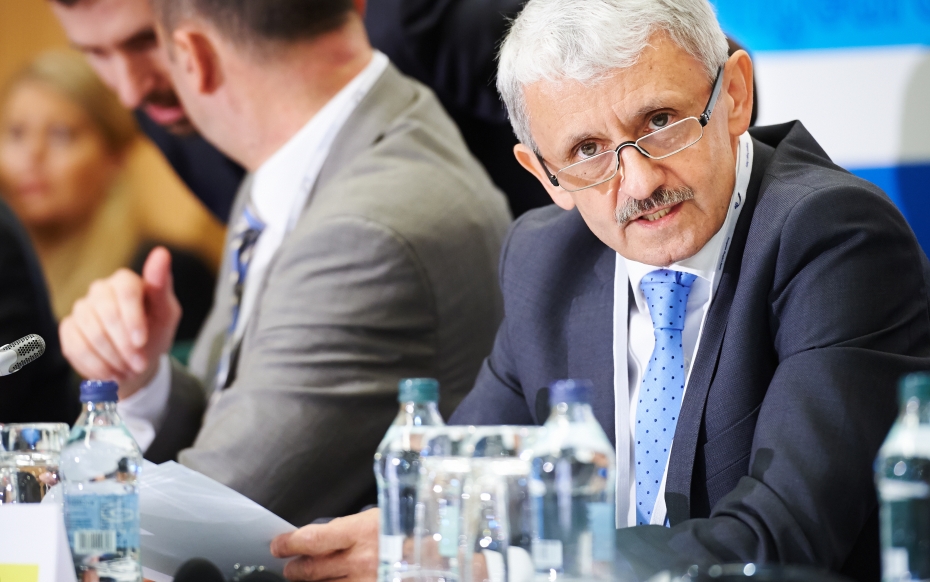 At the Election Congress of the European People's Party (EPP) in Dublin, EPP affiliated leaders from Eastern Partnership countries Georgia, Armenia and Azerbaijan discussed the situation in Ukraine and its wider implication for Europe's Eastern Neighbourhood during a panel organised by the Centre for European Studies (CES), the political foundation and official think tank of the European People's Party (EPP).
In his opening remarks, CES President and former Prime Minister of Slovakia, Mikuláš Dzurinda kicked off the panel by paying tribute to Ukrainian citizens for making huge sacrifices for democracy. Alexander Stubb, Minister for European Affairs and Foreign Trade of Finland, emphasised that "money is the best pacifier", as demonstrated by the reaction of the markets in Russia in the recent days. The European Union needs to act firmly to secure Ukraine's European future and, in this context, the Association Agreement and an EU visa policy towards Ukraine remain essential.
Leonid Gozman, President of the Union of Right Forces in Russia, pleaded for the strengthening of democratic forces in Russia, by saying: "Let me make it clear that thousands of Russians do believe that Russia committed an act of aggression in Ukraine. Crimea is the worst action taken by my country since the invasion of Czechoslovakia."
Speakers moved on to analyse ways of dealing with Russia in light of the lessons learned from the Ukrainian crisis. Elmar Brok, member of the European Parliament, emphasised that a comprehensive solution for Ukraine requires a more coordinated European policy and a united Western front towards Russia. According to the International Republican Institute Eurasia Regional Director, Stephen Nix, channels of communication with Russia should be kept open, which does not necessarily exclude sanctions against Russia, as US policy shows.
The panel concluded with a discussion on the lessons learned and consequences of the Ukrainian crisis on the wider EU Eastern Neighbourhood. CES Visiting Fellow and former Head of Georgia's Mission to the EU Ambassador Salome Samadashvili highlighted the fact that the Cold War ended without a settlement and that Russia is currently taking advantage of the lack of clear terms of engagement in the region. Yusif Bagirzade, Chairman of the National Independence Party of Azerbaijan, declared: "The Ukrainian crisis should serve as an incentive for the EU to offer real opportunities to Moldova and Georgia before similar crises erupt there."
Speakers agreed that in the long run, the EU will have to strengthen its Eastern Partnership Initiative and address civil society (which desires modernisation and stronger ties to the EU) more than governments (which resist that).