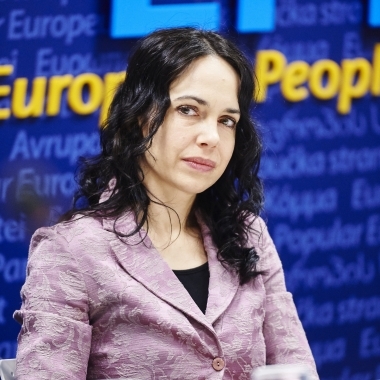 Miriam Lexmann
Miriam Lexmann is the Director of the EU Office of the International Republican Institute. Prior to this she served as the Permanent Representative of the Slovak Parliament to the EU.
Publications written or edited by Miriam Lexmann
Stay updated on Martens Centre Activities, Events and Publications
Navigate

More

Contact us

0032 (0)2 300 80 04
20 Rue du Commerce
1000 Brussels, Belgium
Privacy & Cookies Policy
Privacy Overview
This website uses cookies to improve your experience while you navigate through the website. Out of these cookies, the cookies that are categorized as necessary are stored on your browser as they are essential for the working of basic functionalities of the website. We also use third-party cookies that help us analyze and understand how you use this website. These cookies will be stored in your browser only with your consent. You also have the option to opt-out of these cookies. But opting out of some of these cookies may have an effect on your browsing experience.
Necessary cookies are absolutely essential for the website to function properly. This category only includes cookies that ensures basic functionalities and security features of the website. These cookies do not store any personal information.