CES Ranks High Among Top Think Tanks Worldwide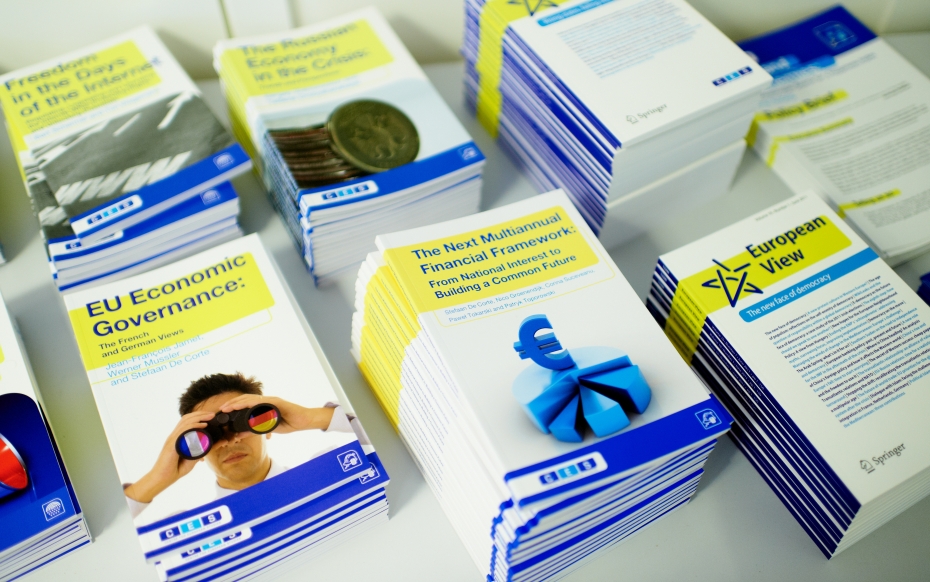 The Centre for European Studies (CES) has been ranked 35th in the Top 150 Think Tanks worldwide, consolidating its position as a leading provider of fresh ideas and policy alternatives. More than 6,800 think tanks were considered for the ranking, using the largest and most comprehensive global database of think thanks.
The results were released by Pennsylvania University as part of their annual Global Go To Think Tank Index. The 2013 Index, a result of an international survey of over 1,500 experts, has become the gold standard for think tanks around the world and is widely cited by governments, donors, journals and policymakers as the foremost profile and performance indicator of think tanks globally.
The CES also ranked 14th among Best Government Affiliated Think Tanks, 18th in the category Think Tanks with the Most Significant Impact on Public Policy and 23rd in the Top Think Tanks with the Best External Relations/Public Engagement Program. Commenting on these results, CES Director Tomi Huhtanen said:
'Our mission and activities are aimed towards two main target audiences. On the one hand we have European policy-makers, who we provide research projects that are infused with policy recommendations to, while on the other side, we have the European citizens, where our aim is to raise awareness and stimulate debate about EU policies. I think these results are recognition of our efforts to impact European policy-making and reach European citizens, in cooperation of course with our ever-growing network of like-minded member foundations.'
Furthermore, the CES also ranks 15th in the category Best Use of the Internet, acknowledging the online efforts of a young, dynamic organisation that applies the latest communication and engagement tools to reach wide audiences.
Several CES member foundations, including the Konrad Adenauer Foundation (KAS), the Hanns Seidel Foundation (HSS) from Germany along with Fundacion para el Analisis y los Estudios Sociales (FAES) from Spain also ranked highly in several categories.
The full rankings are available online at http://gotothinktank.com/rankings/.