2022 Christmas Letter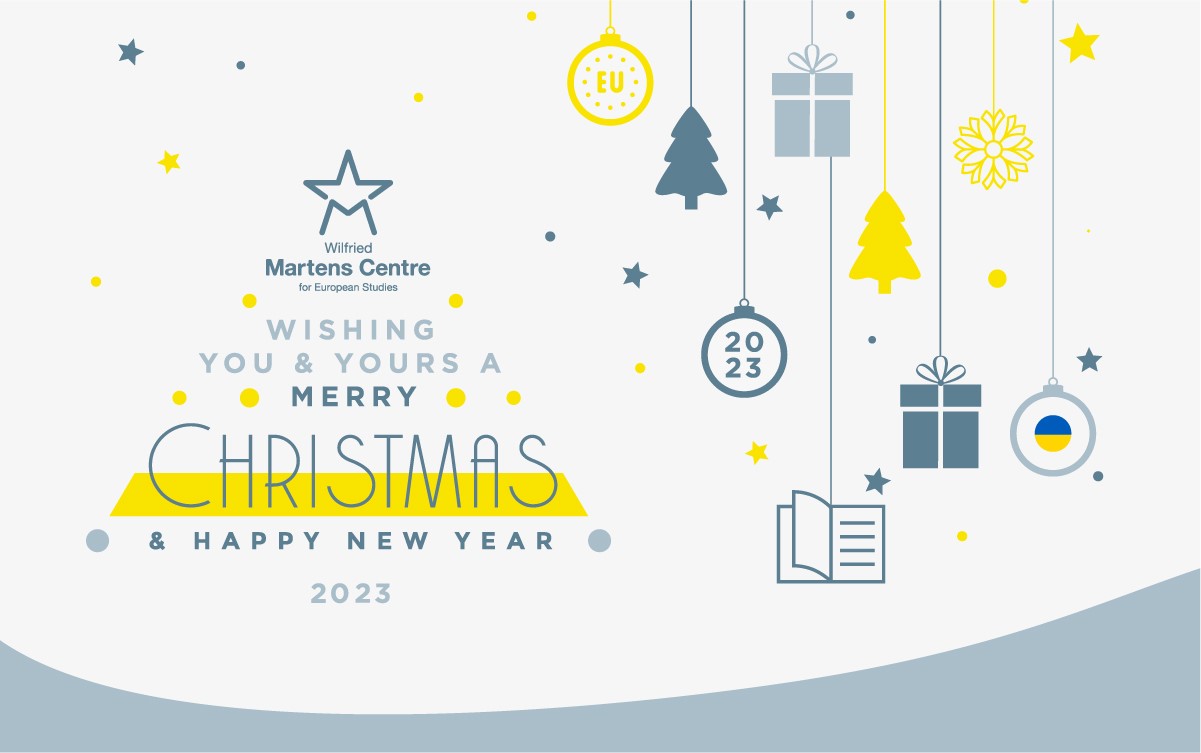 Dear Friend of the Martens Centre,

What a year this has been. In fact, this has been quite a trying time for us all, as we face the greatest challenge in our neighbourhood since the fall of Communism in the late 1980s.

Traditionally, the end of the year gives us an opportunity to take a moment to appreciate the ups and downs, the ordeals we faced, and the opportunities we took in that time.

I am glad of the work we, both as a team and the broader Martens Centre network, accomplished during this challenging period for Europe and the whole democratic world. Through our policy papers, recommendations, and analysis, but also conferences and common projects with our member foundations and partners, we have increased the impact of our work, our media outreach, and our political influence. That was our goal and we managed to achieve it, thanks to fantastic teamwork and a true spirit of togetherness.

It seems to me we have gotten to the hill, but have yet to reach the peak. We are obliged to contemplate the future. Especially on how to face such severe challenges as Russia's war against Ukraine, high energy prices and inflation, the green transition, high levels of immigration, culture wars, populism, and many others. The coming year will see us continuing to try to tackle these difficulties.

Dear friends, the closer we get to Christmas, the more we think about our families and loved ones, but also about those who have passed on to eternity. Undoubtedly, this Christmas, we will all be praying for suffering Ukrainians, with the faith that freedom and values will prevail. I wish you a merry Christmas and a happy and peaceful new year.