With the new Ukraine Mission, EU Military Training Becomes More Geopolitical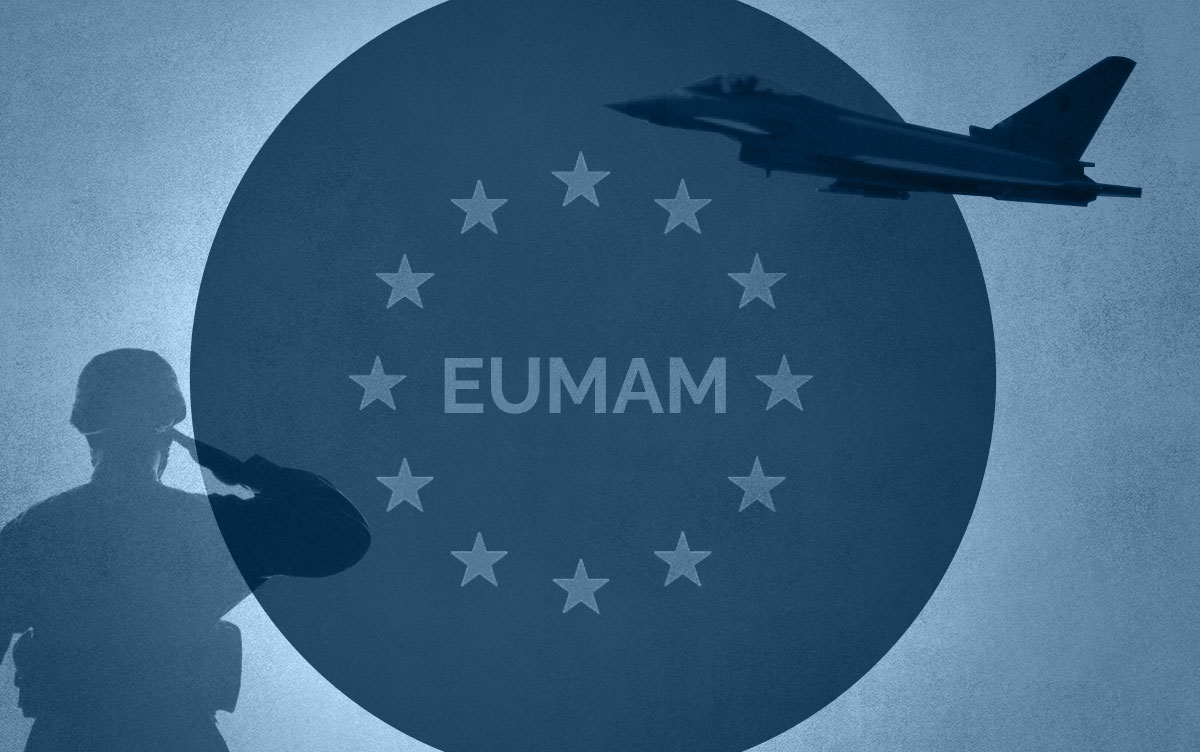 On 17 October, the EU agreed to set up a Military Assistance Mission (EUMAM) in support of Ukraine. It is a response to a request from Ukraine, which has sought EU support for months to help train its armed forces. EUMAM will bring the Union's military training activities into a new, more geopolitical territory.
Ukraine originally asked the EU for a military training programme in July 2021, at a time when Moscow had partially withdrawn its forces from the country's border following an initial military build-up in Spring. While some EU countries backed the request, others (e.g., Italy) at the time saw the deployment of a military training mission to Ukraine as an unnecessary provocation toward Russia.
After Russia attacked Ukraine in February 2022, mentalities have changed, and earlier sensitivities have faded. The EU has inter alia agreed to provide Ukraine €3.1 billion worth of assistance through the ironically named European Peace Facility to help the country acquire lethal capabilities and other equipment that it needs to defend its sovereignty. Several EU countries (and partners such as the UK and the US) have also launched national efforts to help train Ukraine's armed forces and provided weapons to the country.
The agreement to set up EUMAM came after weeks of discussions. The initial political agreement on the mission was reached at the 29-30 August informal defence ministerial meeting in Prague. At the time, the European External Action Service envisaged that EUMAM could start "at the end of September/beginning of October".
Due to a dispute among EU countries over the mission's command structure, the establishment of EUMAM was delayed. Hungary did not participate in the final decision, choosing to take advantage of the EU Treaty's rarely used "constructive abstention" clause (i.e., Article 31(1)). It enables any EU country to abstain from a common foreign, security or defence policy decision, meaning that it will not veto the decision, but neither will it participate in its implementation.
Once it has been launched, EUMAM will contribute to enhancing the military capability of Ukraine's armed forces. The mission will provide (1) training to Ukraine's armed forces personnel at different levels, (2) specialised training, (3) training to the military reserve component of Ukraine's armed forces (i.e., the Territorial Defence Forces), and (4) coordination for EU countries' existing Ukraine-related military training efforts.
More specifically, EUMAM will train around 15,000 Ukrainian troops in two years to boost the country's ability to defend itself against Russia. According to officials,  12,000 Ukrainians will receive basic military training, while another 2,800 are set to receive specialised training through EUMAM. These initial target figures, as well as EUMAM's deployment period, can be increased later if necessary.
Given the ongoing war, EUMAM will not operate in Ukraine itself but within the EU (i.e., in Germany and Poland) until the Council decides otherwise – representing an interesting "first" for land-based EU military operations, which have so far operated exclusively outside the Union. This is because Article 42(1) of the EU Treaty states that the Union may use military and civilian assets in the framework of its Common Security and Defence Policy (CSDP) "outside the Union", not within it.
In practice, the Treaty requirement for CSDP operations and missions to operate "outside the Union" has been withering for several years. The former EU naval operation Sophia as well as IRINI, its ongoing successor, have operated within the territorial waters of EU countries (e.g., Greece, Italy, Malta) while fighting human smuggling and trafficking and enforcing the UN arms embargo on Libya in the Mediterranean. This shows that CSDP can adapt to Europe's evolving security environment.
However, training Ukraine's armed forces will be a new kind of challenge for CSDP. Through EUMAM, the EU will provide military training to a country fighting an active war against a great power aggressor. This is something that the EU as an organisation has never done or experienced before. In the past, EU military training missions have provided training primarily to the armed forces of countries in the Sahel and sub-Saharan Africa that have been fighting terrorists and various types of militia groups. The stakes will be higher in EUMAM's case.
This suggests that CSDP is (slowly) becoming more geopolitical in its character. When the EU first began to deploy CSDP missions and operations in the Western Balkans and sub-Saharan Africa in 2003, the Union was highly selective about the conflicts and crises in which it chose to intervene. Early CSDP operations also served the EU's interests mainly indirectly by, for example, limiting flows of people to the EU from conflict areas by improving safety and security in their areas of operation.
The EU was also risk-averse, preferring operations and missions that were, in a sense, guaranteed successes. The Union either took over existing NATO operations in the Western Balkans (i.e., operations Concordia and Althea) after the Alliance had already done the hard work of stabilising the countries in question; or the mandates of EU operations were so strictly defined and time-limited (e.g., Operation Artemis, EUFOR RD Congo) that "success" was virtually guaranteed.
Since the late 2000s, CSDP operations have slowly become more interest-driven in their character. The first genuinely interest-driven CSDP operation has arguably been Atalanta, which was launched in 2008 to fight maritime pirates off the coast of Somalia. This ongoing operation contributed inter alia to the security of Europe's maritime trade at a time when the global financial crisis was already causing turmoil in markets around the world. Another example is Sophia, through which the EU sought to limit the unregulated flow of people across the Mediterranean in 2015-2020.
EUMAM, however, will be neither risk-free nor a guaranteed success. It will further increase the EU's involvement, as an organisation, in the Ukraine war, which may cause Russia to respond. Existing EU military training missions in Mali and the Central African Republic, where Russia is an influential actor, have already suffered from Russian-led disinformation campaigns. The Union must anticipate that EUMAM might also become a Russian target and ensure that sufficient resilient measures will be in place once the mission is launched. Overall, the EU's decision to establish EUMAM demonstrated the Union's continued commitment to Ukraine in its time of need. The remaining military-strategic phase of the operation's planning process should be wrapped up as quickly as possible to ensure that Ukraine can start benefiting from EUMAM's training activities at the earliest possible moment.